When:
November 24, 2019 @ 7:00 pm – 9:00 pm
2019-11-24T19:00:00-07:00
2019-11-24T21:00:00-07:00
Where:
Longstaff House
601 Longstaff Street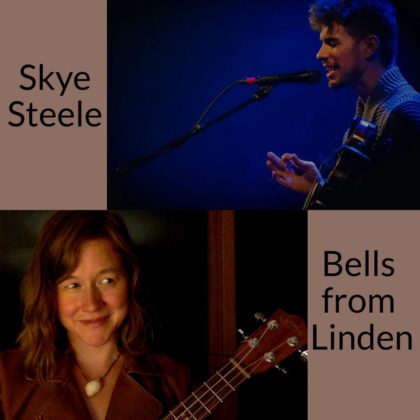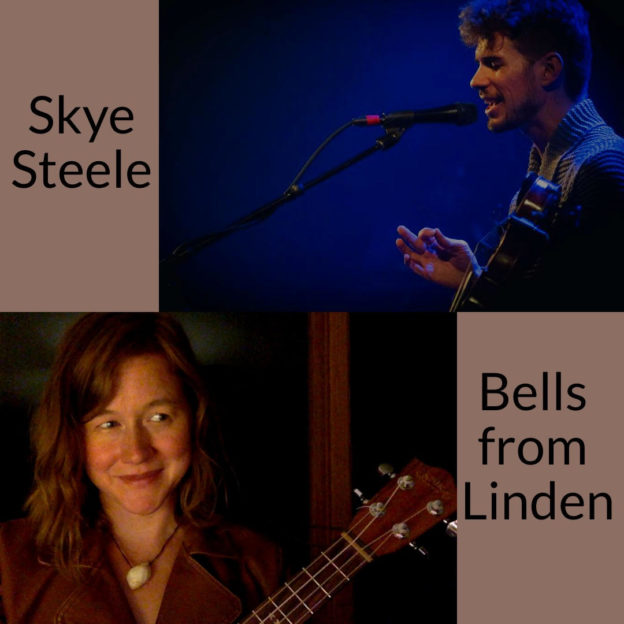 NYC singer-songwriter and violinist Skye Steele joins forces with Missoula native Bells From Linden (Lindsey Stormo) for a night of intimate folk duets. The pair recorded their first collaboration,The Midnight Duets, in 2015 when Steele spent the summer in the Bitterroot to write what would become his critically acclaimed album, All That Light. Steele and Stormo have each toured the world on their own, but this fall they are joining forces to perform for the first time back on their musical home-turf. 
Together, they will perform original compositions and songs by some of their favorite musicians (Joanna Newsom, Bonny "Prince" Billy and more). Lindsey says, "Skye plays the fiddle like it can solve all the world's problems." Skye believes that Lindsey will sing the marrow right out of your bones. They both feel that if you enjoy listening half as much as they enjoy making music together, it'll be a real good night for all of us. 
**Several weeks ago, these friends made two music videos together, with 2,390 miles in between them! Enjoy!**

The Ring – by Skye Steele https://youtu.be/oQVz9bJfwAg
2/15 – by Bonnie "Prince" Billy – https://youtu.be/hoYc7SOacAI

~ ~ ~ 
To hear more of Skye Steele & Bells From Linden duets: https://skyesteele.bandcamp.com/album/the-midnight-duets-with-lindsey-stormo
To hear more of Bells from Linden: https://www.bellsfromlinden.com/

To hear more of Skye Steele: http://skyesteele.com/