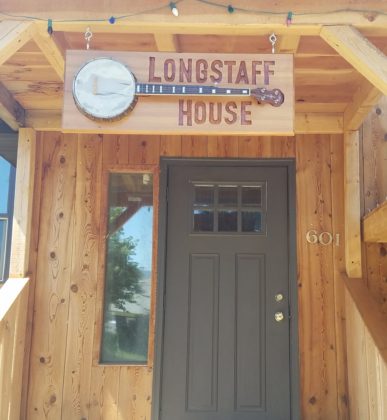 THE LONGSTAFF HOUSE
We are John Parker and Teri Keith and we hold house concerts in a restored church called Longstaff House here at 601 Longstaff Street, in Missoula, Montana. The space will hold up to 100 people, has very good acoustics, and there is ample parking.
I have had over 100 shows since 2018 from fairly unknown singer-songwriters making a couple hundred dollars to Darol Anger, Blaine Sprouse, John Reichman, Taeda,  and gates $1000 to $1200, plus product sales. I realize these are not big numbers for established acts but people seem to be contacting me every week for a chance to play in a pleasant setting for a quiet, appreciative crowd, and to add a bit of a payday to fill in a tour.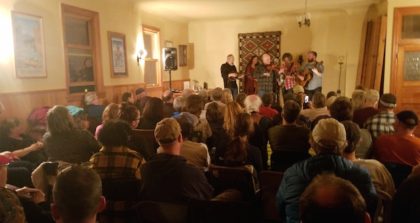 This is a private residence, so the shows are considered a private party. I promote the events through my Facebook page and a 900-person email list from past concerts.  My bookings are coming from word-of-mouth, I rarely solicit acts and do not make any guarantees. To qualify as a house concert, I give all the proceeds to the performers and don't do public advertising, although the performers can advertise.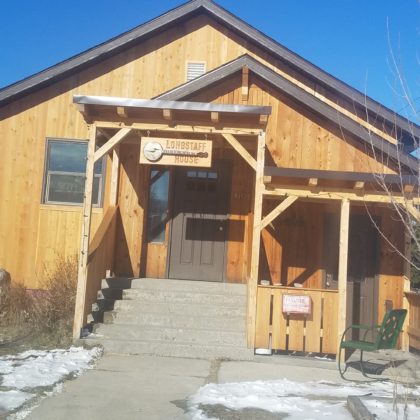 Performers:  I prefer booking Sunday through Thursday to keep weekends for my bluegrass band, Lochwood, and because there is just too much competition in Missoula, especially in the warmer months. This is a very busy town for live music. I start shows at 7PM and we are usually finished before 10. I often can get a local opener to volunteer to play for perhaps 20-25 minutes. We find it is best to play 2 sets, with a break to visit and sell merchandise. We provide dinner on the day of the show, and a double bed, numerous sleeping pads, and a bathroom upstairs in the concert venue if you need lodging.
Audience:  The shows do not have tickets or reservations and we have never had to turn people away.  We expect donations of $20-$30, which is very fair for the performers we get.  Most acts are performing below their usual fee to fill an open date and enjoy a listening audience in a fun space. 
I hope this explains what we have to offer you if you are looking to perform or to watch good music in Missoula.  I hope we can share some music together. 
Here are the shows we have had so far:
| | | |
| --- | --- | --- |
| Greg Blake Trio | Darol Anger | LOCHWOOD  |
| Sassafras Stomp | KEN Waldman | Blaine Sprouse Band |
| Ben Winship/Eli West | Sassafras Stomp | Hazel Hue |
| Squirrel Butter | Half Pelican | Warren G Hardings |
| Aarun Parot | Oldtime Social | Edda Glass/Max Hatt |
| Dry and Dusty | Lonesome Ace String Band | Missy Raines Trio |
| Isaac Callender and Tim May | Reichman and Jaybirds | Ian Foley/John Whelan |
| Masontown | Crisp / Miltch | Pearl Djanjo |
| Greg Blake Band | Adrian Legg | Emory Lester |
| Mark Ross | Mark Stuart | FY5 |
| Growling Old Men | Old Time Revue | Joy Mills Tom Parker |
| Masontown | Claude Burbon | Bill Mize and Ouzel |
| WOODBELLY |  Jig Jam | Moira Smiley |