Jun
10
Sat
2023
Greg Blake

@ LONGSTAFF HOUSE
Jun 10 @ 7:00 pm – 9:30 pm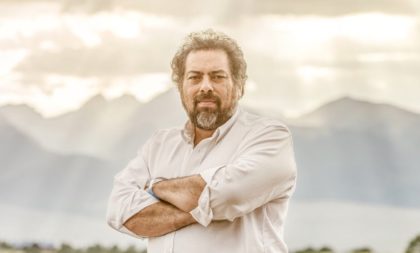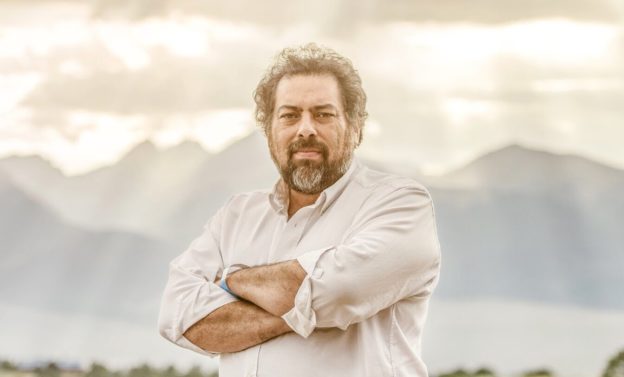 You'll hear it in his voice immediately: the original strain of Appalachian mountain music that lies at the heart of all great modern bluegrass and country.
GREG BLAKE
Greg Blake was born and raised in the mountains of West "by God" Virginia, and when he a voice that connects to the great old generations of mountain singers, invested with a rich twang and rumbling drawl, and the kind of eerily powerful high tenor cry that first inspired the 'high, lonesome sound.' While growing up in his Appalachian home, he was exposed to a constant menu of all the country greats on the TV and the radio. And as he played with GI Joes, Tonka Trucks and HotWheels, singing along seemed the natural thing to do. At the age of seven, he begged his grandma for a guitar so that he could accompany himself singing.
After graduating from high school, he moved to Kansas City where he attended the Kansas City College and Bible School. There he met Tracey Barlow from Tulsa, OK and married her one week after graduation. They've been married 30+ years, and have two great kids, Trent and Alayna. While in Kansas City, he started playing in more and more bands, eventually recording on 12 albums for bands like the Bluegrass Missourians, The Harvest Quartet and more. He's twice been nominated for the SPBGMA's Traditional Male Vocalist of the Year and five times won the SPBGMA's Guitarist of the Year, not to mention the Kansas State Flatpicking championship.
Greg's career in the ministry took him to Colorado in 2007. A couple of years later, he met banjo ace and his son, Jeff and Tristan Scroggins, and formed the band Jeff Scroggins and Colorado. Between Jeff's and Tristan's innovative and virtuosic playing and Greg's traditional yet distinctive singing, they created a formula for one of the most sought after bluegrass acts both in the U.S. and abroad until the band parted ways in 2019. In 2015, as the band was becoming more and more in demand and Greg released his debut solo album, Songs of Heart and Home, he decided to move from his lifelong calling as a minister to the full-time bluegrass music scene. Greg is rapidly becoming known as not only one of the festival fan's favorite singers, but also the headlining artists, such as Del McCoury and others say "he's a singer's singer". The IBMA has also recognized this trend with two recent nominations for Male Vocalist of the Year. Most recently, he has been asked by one of the premier bluegrass bands in the industry – The Special Consensus – to take over the role of lead vocalist and guitarist. In his "spare time", you'll also see Greg in special appearances alongside the likes of Jesse Brock, Jason Carter and several others.
Now, after touring the world and raising a family, he's poised to come into his own as one of the true Appalachian stars of modern bluegrass. Songs of Heart and Home, measures him spreading his wings as a vocalist and bandleader, crafting genre crossing music and following in the footsteps of his idol, Mac Wiseman, to make music that appeals to Bluegrass, Folk, Country, and Gospel fans alike. It's no small thing that Greg was able to gather some of the best musicians and vocalists in bluegrass to join him on his debut solo album, such as 3-time IBMA Vocalist of the Year Claire Lynch, K.C. Groves (Uncle Earl), bluegrass icon Laurie Lewis, mandolinist John Reischman, fiddler Blaine Sprouse, bassist Mark Schatz and dobro master Sally Van Meter (who also produced the album). But it's his voice that rings out above them all, earnestly delivering songs of family, love and life in the hills. A big man with an even bigger heart, he brings an uplifting joy to the music he knows and loves. Unfettered by genre divisions and unconstrained by tradition, he just follows his heart to find the deep mountain roots of the music, infusing everything he sings with a powerful, soaring spirit you can hear.
Jun
16
Fri
2023
Joe Newberry & Mike Compton

@ LONGSTAFF HOUSE
Jun 16 @ 7:00 pm – 9:30 pm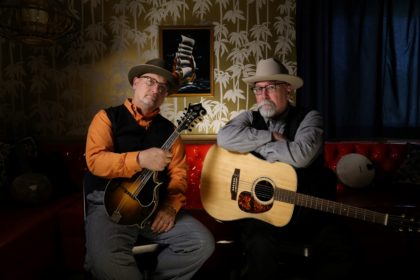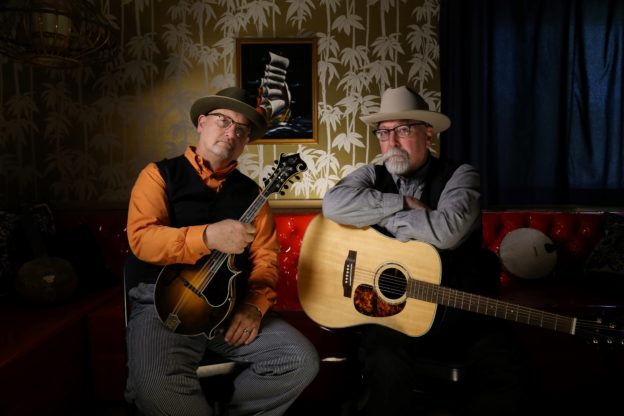 Compton & Newberry A Return to the Roots of Bluegrass!
 Mike Compton and Joe Newberry play traditional and new American music that honors the past and forges a path toward the new tradition of the future.  While two musicians do not a bluegrass band make, their music rings true to fans of bluegrass, early country, blues, gospel, and string band music. Together, Compton & Newberry are shining a much-deserved contemporary light on the roots, as they tend to the branches. too.
Compton & Newberry are masters of their craft whose combined pedigree speaks for itself. In addition to multiple IMBA and Grammy nominations and wins, their talents are featured on "A Prairie Home Companion," the Transatlantic Sessions, the soundtracks to "Oh Brother, Where Art Thou?" and "Cold Mountain", as well as numerous other popular collaborations with a diverse range of artists and styles. With a renewed look at American traditional music thanks to the recent Ken Burns series on Country Music, the duo can be counted on to showcase the sounds that laid the foundation for ragtime, country, folk, rural blues and Americana, as well as other sounds that dominate radio and music charts today.
A Compton & Newberry program features a familiar combination of tunes and songs from the great American songbag mixed with their own newly composed numbers which are already taking their rightful place in the new tradition. They are just the artists to bring fans together for a multi-generational celebration of music we all can love.
What Others Are Saying About Compton & Newberry
"In mid-July, I attended this year's Grey Fox Bluegrass Festival… Of all the acts I saw and heard—the most essential music came from the duet of Mike Compton and Joe Newberry… These two pros brought to the music a depth of knowledge that transformed what could have been an hour of potboilers into a too-short set of emotional transcendence."
– Art Dudley, Stereophile Magazine
"Real music performed by artists with a deep appreciation for the folk traditions that came before them… They pull off what's almost impossible these days: honest, genuine music that will get your soul dancing."
– Bluegrass Today
"Two musicians, two instruments and two voices capture the essence of how great music can be."
– Mandolin Café
"Compton & Newberry don't slavishly recreate brother duets, but evoke that era within their decidedly contemporary approach. They have been part of great bands, but their duo has all the electricity and entertainment of a larger group. They're wonderful players and singers, but never let their dazzling technique obscure the power and heart of the song."
– Peter Thompson, Artistic Director, Redwood Bluegrass Associates
Videos of Compton & Newberry
Columbus Stockade Blues   https://www.youtube.com/watch?v=FVwOYKz2ZYYRighteous Pathway  https://www.youtube.com/watch?v=pduaNiq-ubk
Cherry River Line   https://youtu.be/uk5mPiKGn50Tennessee Breakdown  https://www.youtube.com/watch?v=Rm6oYM18b6U