Nov
24
Sun
2019
Lindsey Stormo and Skye Steele

@ Longstaff House
Nov 24 @ 7:00 pm – 9:00 pm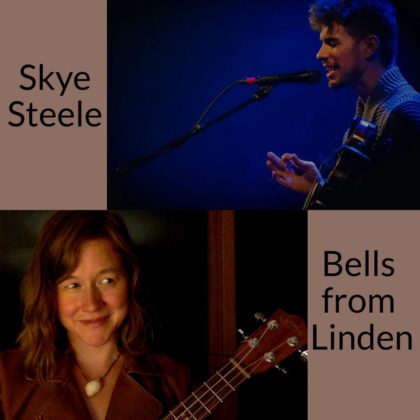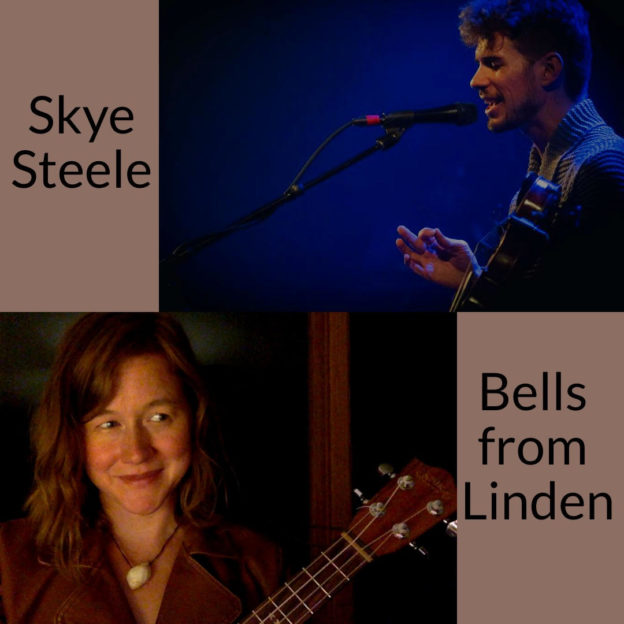 NYC singer-songwriter and violinist Skye Steele joins forces with Missoula native Bells From Linden (Lindsey Stormo) for a night of intimate folk duets. The pair recorded their first collaboration,The Midnight Duets, in 2015 when Steele spent the summer in the Bitterroot to write what would become his critically acclaimed album, All That Light. Steele and Stormo have each toured the world on their own, but this fall they are joining forces to perform for the first time back on their musical home-turf. 
Together, they will perform original compositions and songs by some of their favorite musicians (Joanna Newsom, Bonny "Prince" Billy and more). Lindsey says, "Skye plays the fiddle like it can solve all the world's problems." Skye believes that Lindsey will sing the marrow right out of your bones. They both feel that if you enjoy listening half as much as they enjoy making music together, it'll be a real good night for all of us. 
**Several weeks ago, these friends made two music videos together, with 2,390 miles in between them! Enjoy!**

The Ring – by Skye Steele https://youtu.be/oQVz9bJfwAg
2/15 – by Bonnie "Prince" Billy – https://youtu.be/hoYc7SOacAI

~ ~ ~ 
To hear more of Skye Steele & Bells From Linden duets: https://skyesteele.bandcamp.com/album/the-midnight-duets-with-lindsey-stormo
To hear more of Bells from Linden: https://www.bellsfromlinden.com/

To hear more of Skye Steele: http://skyesteele.com/
Dec
9
Mon
2019
Songwriting Trio: Tom Catmull, Christy Hays, John Dendy

@ Longstaff House
Dec 9 @ 7:00 pm – 9:30 pm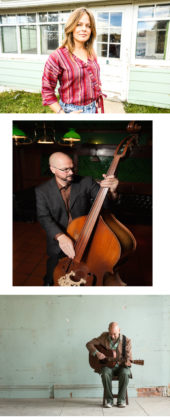 Songwriter Trio show! Three different writers/performers from three different parts of Montana team up to present an amazing show at the Longstaff House in Missoula on Monday, December 9th! Don't miss Montana Songwriters Christy Hays, John Dendy and Tom Catmull!
"Like Lucinda Williams in a Carhartt jacket, Christy Hays works rugged metaphors into emotionally charged country folk." (Austin Chronicle). Christy Hays' music has folk and country tinges, thoughtfully penned stories and a full band sound that is both driving alt country and moody folk rock. Christy Hays has released two full length albums and two EP's since 2009.
"If you live in Montana, you might have seen John Dendy playing guitar in a cafe, or club, or bar. A big tall guy with an upright bass or guitar, playing songs that are a little bit out of the ordinary." Clay Scott (Montana Public Radio)
Tom Catmull is a word enthusiast, for lack of a better term. They are the larger part of what makes his world go round. He's spent the last twenty five years in his adopted hometown of Missoula, MT presenting words in ways to make them as alluring as possible to people who crave such things (and "ambushing" those who do not.). The tricks useful to achieving this end include infectious melodies, thoughtful arrangements, story telling, some finger picking and a clean shirt.