When:
August 22, 2019 @ 5:55 pm – 6:55 pm
2019-08-22T17:55:00-07:00
2019-08-22T18:55:00-07:00
Where:
Longstaff House
601 Longstaff Street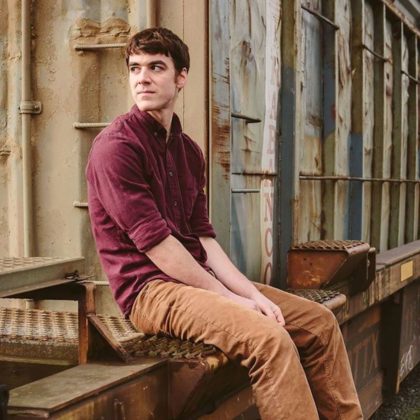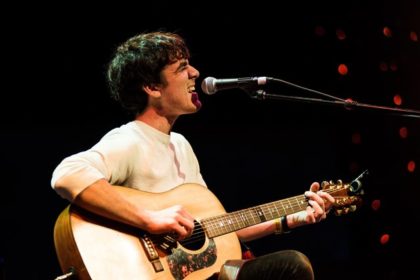 Soon after arriving in Seattle, Jason McCue was ready to quit performing music for good.
After exploring Philadelphia's voluminous DIY scene while studying for a year at Drexel University, the alt-folk songwriter moved across the country and enrolled at Seattle University. Armed with a guitar and a batch of quirky acoustic numbers, a not-so-confident McCue tepidly set out to break into Seattle's house-show circuit. It didn't go so well.
The young transplant, who grew up in a small Pennsylvania town, landed spots on two "huge" house shows in front of about 90 people. While larger more up-tempo bands got the ready-to-party crowd moving, they were largely indifferent to his spindly solo folk songs.
"I went into it thinking, 'Yeah cool, so many people will see me!' " recalls the 21-year-old, bellied up at a Cherry Street Coffee House near campus. "But it was really 10 people who were watching me and then 80 people who were partying."
However, since those rocky first Seattle gigs, McCue has been on a creative tear, releasing four albums in the past two years, including his new "PANGAEA" LP due Friday, March 9, via Portland's Fluff & Gravy Records. He plays a release show Friday in Washington Hall's Lodge Room, a venue chosen in part because he's still getting comfortable playing Seattle's more raucous bar scene.
The more friends the self-described introvert made, the more he explored his new city, and with subsequent shows found pockets of the Seattle scene more his speed. Eventually, McCue hooked up with a loose collective of creative Seattle University students called Friends and Friends of Friends, which threw house shows and other "artsy events where people could be themselves."
Visit him on the web here: https://www.facebook.com/jasonmccuemusic/.