When:
October 30, 2019 @ 7:15 pm – 10:00 pm
2019-10-30T19:15:00-07:00
2019-10-30T22:00:00-07:00
Where:
Longstaff House
601 Longstaff Street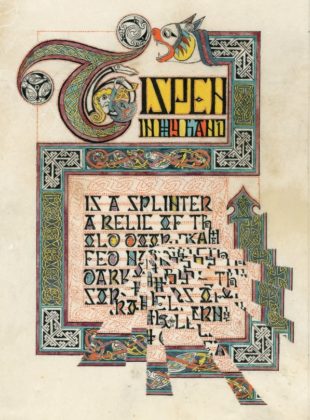 Lawrence Duncan will read 'Between Home and Hell', an essay by James Nowak first published in 'Sanctum', issue 12 of 'DARK MOUNTAIN', October, 2017.
The reading is offered as an overture to wondering about the ancestral and cultural orphanhood fairly typical of non-indigenous North Americans of European descent.to the content and focus needed (the reading will be just shy of 2 hours), the evening is conceived and intended for grown-up participants.
If time allows, there could be a brief conversation following the reading.
Consider coming with blankets and seat cushions and whatever you require for comfort and warmth. The floor will be available too.
There will be no charge for admission.
Lawrence Duncan has lived in or near Missoula since 1992, working primarily as a musician with Drum Brothers, A Musical Dreamtime Journey, and until last year as a Music-Thanatologist with Hospice of Missoula. In the early days he taught music at St Joseph School and then played with the new age fusion ensemble, Mandir. During the last three years Lawrence has been a student of the Orphan Wisdom School, founded by Stephen Jenkinson and Nathalie Roy.