When:
August 30, 2019 @ 7:00 pm – 9:30 pm
2019-08-30T19:00:00-06:00
2019-08-30T21:30:00-06:00
Where:
Longstaff House
601 Longstaff Street
Come celebrate my 68th year and our 50th show with a square dance at 7pm and then a concert by Misty Mountain Pony Club!
Also: Sally Jablonsky will give an oldtime fiddle workshop at 5:45 pm. Email me for more info.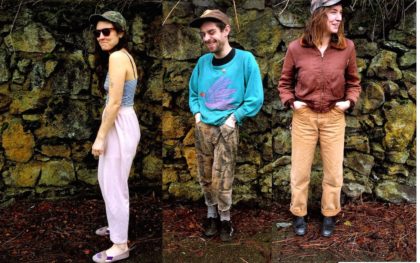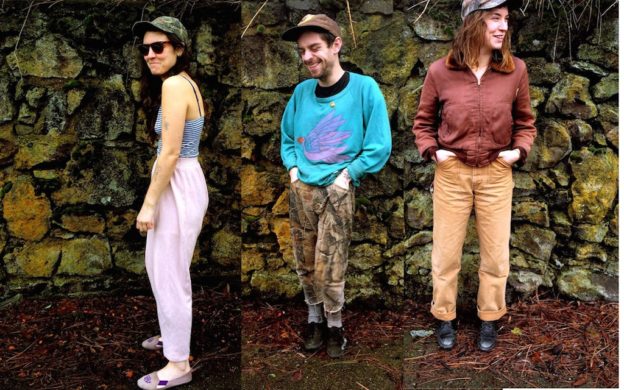 Sally Jablonsky grew up playing music with her family, hiking around in the desert singing cowboy songs, and learning the old tunes her extended family at festivals and camps. As well as being firmly rooted in the Appalachian fiddle tradition, she writes new songs that are crooked, lonesome, and true. In the Pony Club, Sally plays electric guitar, fiddle, and sings harmonies.
Milo Krims hails from many places-New York and Southern California, among others, and started playing music as a teenager in punk bands. Later he joined up with the oldtime string band, the Peach Colored Jug Smugglers, and toured the country. In his ongoing solo project, Ripe Mangos, he softly shreds on the electric guitar, and sings of wind, wood, ghosts, and being. In the Pony Club, Milo plays guitar, snare drum, and sings lead.
Sally and Milo are the core members of the Misty Mountain Pony Club, with moonlighters such as Ruthie and Eugene Jablonsky, Charley and Peter Gurche, T Scot Wilburn, Jenny Anne Mannan, and Duane Becker. With tight harmonies and a dedication to craftsmanship, the club honors the fiddle tunes and country songs of older times. Having been steeped in traditional American music, their original songs carry that thread of richness and complexity