When:
September 26, 2019 @ 7:00 pm – 9:23 pm
2019-09-26T19:00:00-06:00
2019-09-26T21:23:00-06:00
Where:
Longstaff House
601 Longstaff Street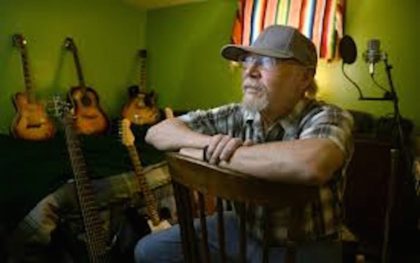 Louie Bond (well known Montana country rock guitarist and song writer) first met Hoyt Axton 1988 when Hoyt was in the Bitterroot Valley.  Louie ended up in Hoyt's back up band and he and Louie started a friendship and song writing collaboration that lasted through the last years of Hoyt's life. This tribute is to honor Hoyt's great songs and legacy of music and friendship.  Special guest Eric Wade from New Brunswick will be adding his robust baritone to the Hoyt Tribute Band to share the celebration of Hoyt's music.
Louie Bond was born in Miami, Oklahoma and began playing guitar in 1965 at age 16.  A prodigy, within a year he had covered the Mel Bay guitar instruction thru grade four and was put to work teaching others by his own teacher, Charlie Norris.  He was soon playing in Charlie's country band and a teen rock band The Mustangs, and between the two bands was learning top 40 country western and rock covers of the day and was introduced to the guitar music of Jimi Hendrix by another local artist Steve Gaines of future Lynyrd Skynyrd fame.
Louie joined the Navy in 1969, played guitar in boot camp while in the USN Bluejackets Choir and also played in a band sponsored by Naval Aviation "Wings of Music" while attending school at NAS Millington, Tennessee.
Upon leaving the Navy, Louie went to work once again for his former teacher who had relocated Norris Family Music to the Dallas, Texas area and there, at the age of 21, landed professional gigs in house bands playing 5-6 nights a week (Longhorn Ballroom, etc.).  He discovered Montana on a road gig and moved to Missoula in 1974 continuing his house band, journeyman guitarist career.  Touring, Louie opened for and backed up many famous country stars, including Bakersfield artist's David Frizell, Lawanda Lindsay, Tony Booth, Buck Owens and his son Buddy Allen in the 1970's as well as Restless Heart, Sawyer Brown, Bobby Bare, Ferlin Husley, Roy Head and Vern Gosdin.
Playing gigs locally in Western Montana at least 5 nights a week continually for many years, Louie played with Dave Knight and the "Country Boogie Boys" 3 nights a week at the Brass Rail in Hamilton while also playing Duelin' Daltons in Missoula  2 nights a week from 1985-1990.  The band regrouped as a trio (Haywire) retaining the rhythm section (Bill Bonnette-drums, Mike Brandon-bass) and continued the Sun/Mon gig plus various weekend gigs at Duelin Daltons for the next 3 years.  Among others Louie has also played with Monte Monroe and the Headwaters Band in the Bitterroot Valley from 2003-2008 at various clubs-Fort Owen Inn, Eagles in Hamilton, Homestead, Bradley-Os, etc.
In 1988 Louie met and gigged with Hoyt Axton in the Bitterroot Valley and then later reconnected with Hoyt after a recording date in 1998 for a TV ad.  Louie became Hoyt's personal guitarist helping the retired songwriter/performer write several of his last songs before Hoyt's passing in 1999.
Louie is still the consummate journeyman guitarist at age 70 playing in local bands, duos and as a solo performer supplementing his guitar career with sound engineer and session work.  In Missoula he is currently playing western swing with Western Union and in a duo with jazz vocalist Kimberlee Carlson.  Wintering in Yuma, AZ for the last several years he plays with the classic country trio Coyote Country.  He is also a gifted singer/song-writer performing and publishing many of his originals including his song "She'll Get You" that was used in 2018 Netflix Original "Juanita".
While Louie's keynote is great versatility (rock, country, acoustic) you're sure to hear roots in Texas country, swing, and blues schooled from covering the hottest licks from Nashville through the years. In the tradition of famous country guitar players like Hank Garland and James Burton, Louie is one of Montana's best country/rock/blues guitarist.