When:
March 24, 2019 @ 7:00 pm – 9:30 pm
2019-03-24T19:00:00-07:00
2019-03-24T21:30:00-07:00
Where:
Longstaff House
601 Longstaff Street
Cost:
Suggested Donation $20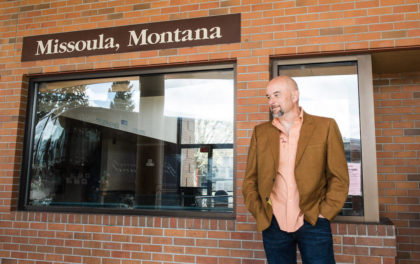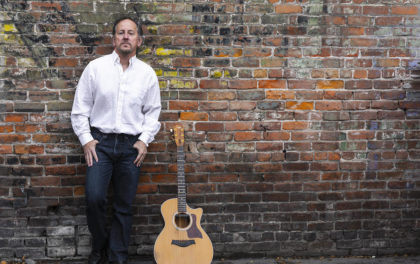 Over two and a half decades ago, two musicians from very different parts of the country arrived in Missoula, Montana around the same general time. Tom Catmull, a transplanted Texan from Klein and John Floridis, rolling in off of interstate 90 via a long drive from Cleveland, Ohio. Two guitarist, singer songwriters with very different musical backgrounds yet connected by a passion for "the song."
Over those same two and a half decades, both musicians have consistently traveled similar paths in Montana with plenty of variety between their journeys to keep things fresh. Tom with several hugely popular bands including The Clerics, Radio Static and Last Resort and John with The Big Ensemble, his award winning John Floridis Trio and many other musical collaborations.
Both were consistently among the top vote getters in the Missoula Independent "Best Musician" poll with Floridis winning the poll in the late 90's and Catmull taking home top honors several times in a row in the most recent years. Both have been featured on Montana PBS's 11th and Grant, Live From The Divide on Bozeman's KGLT, and Tom has been a frequent guest on Montana Public Radio's Musician's Spotlight, a program that John hosts.
Over those same two and a half decades both Tom and John have appeared with each other on shared bills many times as solo artists including the yearly Montana Songwriter Showcase events with fellow songwriters Jenn Adams, Susan Gibson, Amy Martin, Zoe Wood, Ashly Holland and Russ Nasset. John even got in some lead guitar duties for the Clerics at one point, and Tom sat in with an early incarnation of Floridis' Trio. Their respective groups have shared bills over the years as well.
Festivals, concert halls, brewery tap rooms, house concerts, bars, coffee houses, pubs…. Rarely could you find a venue one had played that the other hadn't played as well, and not too infrequently played together. But with all of that history, they had never played a listening room, just the two of them, in their hometown.
On Sunday, March 24th at 7:00 p.m. MDT these two well known Missoula musicians will present an intimate evening of shared songs for the first time ever in the town that has been the venue for most of their respective musical journeys. Songs they have written for the more than a dozen recordings between them, new songs and maybe some surprises as well. $20 Suggested Donation.
Two similar paths for two Missoula music veterans converge for a first time in a warm, intimate setting in the heart of their adopted city's backyard.