When:
August 28, 2019 @ 7:00 pm – 9:30 pm
2019-08-28T19:00:00-07:00
2019-08-28T21:30:00-07:00
Where:
Longstaff House
601 Longstaff Street
Cost:
Suggested $10 donation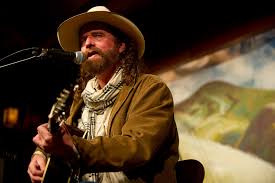 Mike Beck is an engaging acoustic solo artist who regularly performs in the United States and Europe. He is a regularly featured performer at The National Cowboy Poetry and Music Gathering. Mike has seven albums under his belt with original songs that have been recognized as some of the finest compositions on Western Americana out there.
The Western Horseman magazine recently picked "The 13 Best Cowboy Songs," and included two compositions by Mike, putting him along side other writers such as Ian Tyson, Tom Russell, Lucinda Williams, and Gene Autry.
Mike Beck is one of those writers with the cowboy in his heart. His songs are filled with braided rawhide and mission bells….. Listen up, friend!" Tom Russell
"Mike's plowing new ground. He's not re-recording the old Hollywood matinee music from the 30's and 40's. You've got to have focus and keep producing good stuff. I think he walks that…. he's better than all those newer western guys." Ian Tyson
"Mike plays the guitar like a Byrd. His strings do things that mine never could do. They obey the slightest finger-touch commands like a fine r
eining horse." Ramblin' Jack Elliott