When:
February 23, 2023 @ 7:00 pm – 9:30 pm
2023-02-23T19:00:00-07:00
2023-02-23T21:30:00-07:00
Where:
LONGSTAFF HOUSE
601 Longstaff Street
Missoula, MT
USA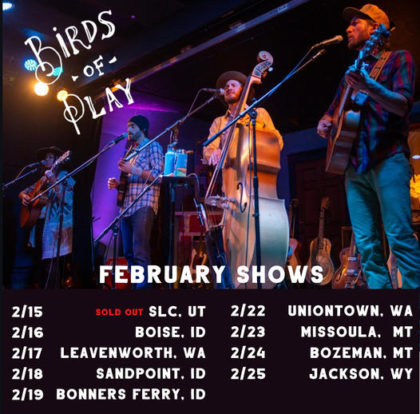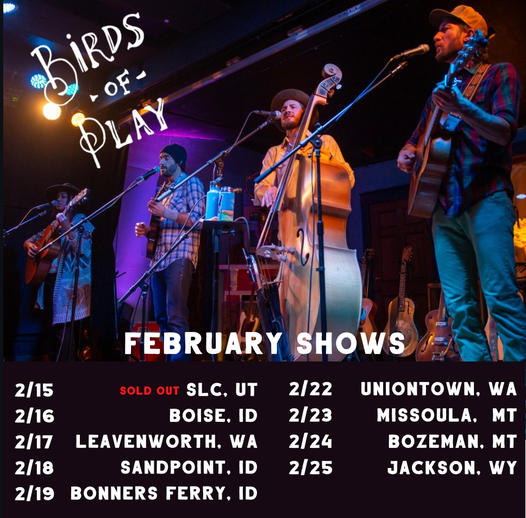 Colorado Quartereturns to Longstaff House………
Paul, who also plays guitar, mandolin and bass, formed the band with friends Jack Tolan (guitars, mandolin, vocals) and Eric Shedd (bass, mandolin, guitar and vocals) after winning a solo competition at the 2018 Telluride Blues & Brews Festival, along with a Telluride Arts District grant to record an album. They released Anthrophony in 2019.
The trio became a foursome after meeting classically trained violinist and vocalist Anneke Dean in 2020. Sharing a love of wide-open spaces, they created Murmurations Vol. 1 as a concept album expressing their "deep reverence for these magnificent places, and the awe, respect and wonder that exude from that reverence."
When American Songwriter magazine premiered the Vol. 1 track "Gale and Doug," it noted the song's "special, earthy feeling," adding, "the musicianship exhibited is what really makes the track something extraordinary." The beauty continues on Murmurations Vol. 2, which contains eight songs filled with intricately woven acoustic arrangements and tight harmonies that swoop and soar together just like those starlings.