When:
September 2, 2022 @ 7:00 pm – 9:30 pm
2022-09-02T19:00:00-07:00
2022-09-02T21:30:00-07:00
Where:
LONGSTAFF HOUSE
601 Longstaff Street
Missoula, MT
USA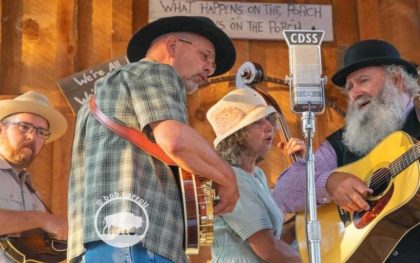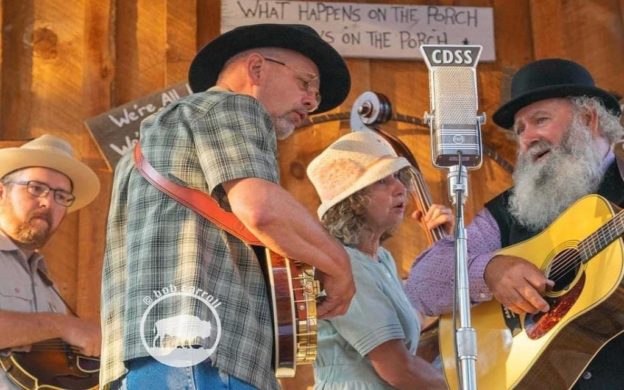 Kentucky Sky Bluegrass Band
 Randy Hackworth, Pocatello, ID, roots take him back to the hills of Eastern Kentucky. Although he has played in several bands and genres of music, his love and passion is for that Bluegrass sound. As a singer/songwriter and guitarist, it just seems to be the perfect fit.
Emily Frank, Idaho Falls, ID, was raised listening to nothing but bluegrass music, and it's still the only music she listens to. She has played in several different bands. The current group is called "Kentucky Sky" where she contributes with acoustic bass and vocals, as well as writing songs. Emily says, "I love playing music with these guys and doing harmonies. Plus, I get to dress old style and wear hats."
 Fred Frank, Idaho Falls, ID, has been in many Bluegrass bands over the years starting his Bluegrass career with the Stone Mountain Bluegrass Co. He has played banjo, mandolin, and guitar in different bands, but in Kentucky Sky he is on five string banjo and singing vocal harmonies. Fred says: "This in one of the most traditional groups I have been in, and I'm having a blast."
 Chad Fadely, Kalispell, MT, is originally from Hot Springs, AR. Chad is the newest member of the band but has shared the stage with Fred and Emily many times over the years as a member of New South Fork. Chad has played in many bands from MT. and when not making his living playing mandolin, he's selling guitars for Music Villa in Bozeman, MT.
 Both Randy and Emily also write a significant portion of the band's songs in a traditional Bluegrass style. This makes for a refreshing, yet familiar sound the band offers.